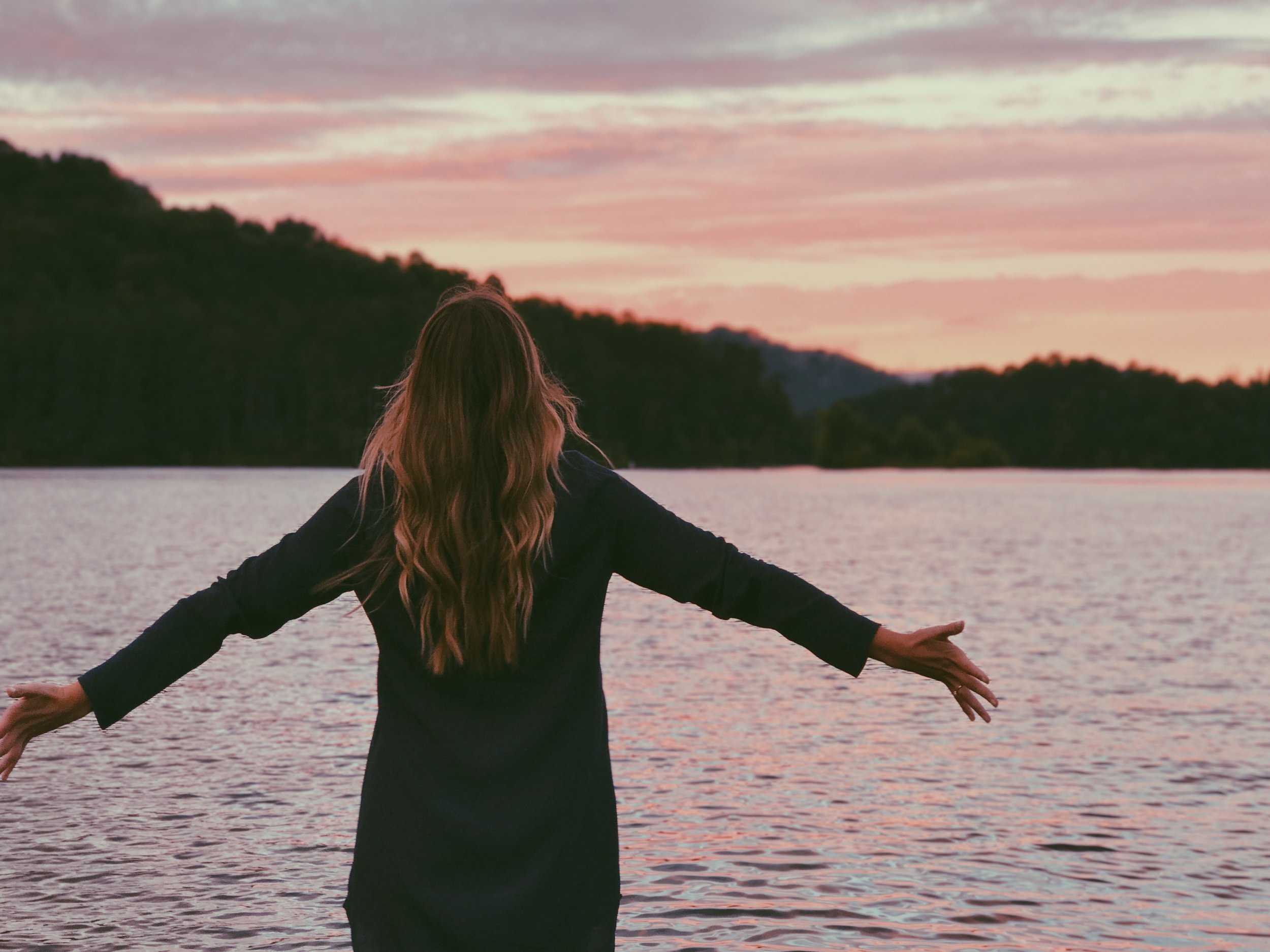 Women's Retreat on Moosehead Lake
Balance. Alignment. Clarity. Truth.
How would it feel to gift yourself some sacred time on a beautiful lake with other like-minded women who have achieved through life yet are missing a sense of balance, alignment and clear definition of success?
Come join Deb Seymour & Tracey Miller on Moosehead Lake for a magical experience that will create a positive ripple effect in your life!
Self awareness, quiet time in nature, new opportunities to connect with other like-minded women and sacred time to get really clear on new changes you want to make for your life will be the agenda for our retreat!
This Women's Retreat on Moosehead Lake will offer all that!

Creative Environment:
A lake house on Moosehead Lake, ME, offers the perfect setting for a small group of women to dive deep into self care, goals, dreams and connections and reflect on opportunities for change.
Spending time kayaking on a peaceful part of the lake or hiking a breathtaking mountain allows for special, creative inspiration in a natural environment.
This experience takes mindfulness and re-connection to one's self to a whole new level, thus allowing for precious time to reflect and grow.
Is This Retreat For You?
If you're adventurous and enjoy connecting with like-minded women....this retreat is for you!
If you want a few days away to recharge your batteries....this retreat is for you!
If you enjoy an easy, organic approach to self-care and personal growth with nature as your backdrop...this retreat is for you.
Maybe you've excelled at a lot in life ~ family, career, finances, education, etc....and want a place of calm to focus on self-reflection and self-discovery....this retreat is for you.
2020 Date:
Thursday, September 10 (3pm) - Sunday, September 13 (10am)

Can't make 9/10/20 - 9/13/20? We are discussing a second 2020 retreat, date TBD! Let us know you have interest and we'll reach out when we know more!



pRICING:
All Inclusive Investment: $895 Early Bird ~ Available Now
Adventure, Awareness & Alignment Retreat Program!

"This Is Me" Women's Health Journal

3 nights accommodations on a lakehouse on Moosehead Lake

All meals included (please BYO Favorite Beer /Wine)

Excursions: Trail Fees, Water Taxi and Kayaks
Payment & Cancellation Details
$100 Deposit now saves your spot!

50% Due 1/1/20

100% Due 3/1/20
Cancel by 3/1/20: 100% Refund
Cancel by 6/1/20: 50% Refund
Cancel after 6/1/20: No Refund
Adventure, Alignment & Awareness Retreat
Learn self care & wellness strategies important for your health that are aligned with a personal leadership approach specific to you!

Wellness & Mindset Program led by Leadership Coach, Deb Seymour and Wellness Coach, Tracey Miller

Hiking and Kayaking

Yoga and Meditation

Women's Health Journal, written by Tracey Miller: A gift for all attendees to be used for journaling exercises and activities throughout the retreat

Energy Leadership Overview: An introduction to the framework of how you "show up" and lead yourself in different situations (think Will Power!), led by Deb Seymour.

Personal development and connection with like-minded women
Location: Moosehead Lake, Maine
Drive: @ 11 hours from Philadelphia or @ 7 from CT/MA. Stretch the get-away and add a stop in Boston, Bar Harbor, Portland, Cape Cod or Quebec...or stay at the lake's 5 Star Blair Hill Inn.
Fly: We are 3.5 hours from Portland Int'l Airport, 2 hours from Bangor Int'l Airport and 5 hours from Boston Logan Airport.
What's the property like?
The lakehouse is in the beautiful Maine North Woods!
The sky is bluer, stars are brighter and air is cleaner. It is heaven!
The retreat is nestled in Tomhegan Cove, a quiet part of the massive, 40 mile long, Moosehead Lake.
There are two buildings on the lake. Each has 2 bedrooms, a kitchen, living room and full bathroom.
The buildings comfortably sleep 10 guests. All bedrooms and bathrooms are shared.
We have a combination of kings, twins and adult-sized bunk beds.
Retreat Reflections & feedback
The retreat was very rewarding and I am taking away many things...some unexpected for sure. I will definitely take the time to reflect and journal. Thank you for offering your home, your kind heart, your Luke & his cooking, and the company of other kind souls in an environment conducive to growth and discovering ones true self. Like the lake , our ability to expand ourselves is broad and deep.
-Kelly, PA, Engineer
We lit up that lake with our stories, smiles and sharing. Keep the fire burning.
- Daria, NJ, Strategist, Professor & Board Member
...I am still...literally still (as in quiet) in my heart and head...still looking at the lake...still breathing in the air. I have so much inner peace.
- Patricia, NYC, Executive Coach & Leadership Strategist
The biggest thing that stuck with me were words said to me from Patricia the night before we left: "Just do YOU. You are a beautiful person, this life is not a dress rehearsal." The whole way home I thought about what I will do to "just do ME".
- Beth, CT , Director of Religious Education & Youth Minister
One morning I went to sit on the dock and experienced "complete silence" in an outdoor setting...do you know how rare it is to have total and complete silence? No birds or crickets or wind...just absolute silence. It really struck me and I often think of that brief moment. It was amazing and cool! Thank you!
- Allison, PA, Family Business, Pilot, Awesome Mom
Such an awesome tribe with beautiful women inside and out! Incredibly honored to be a member!
- Kathy, PA Nurse & Certified Healing Touch Practitioner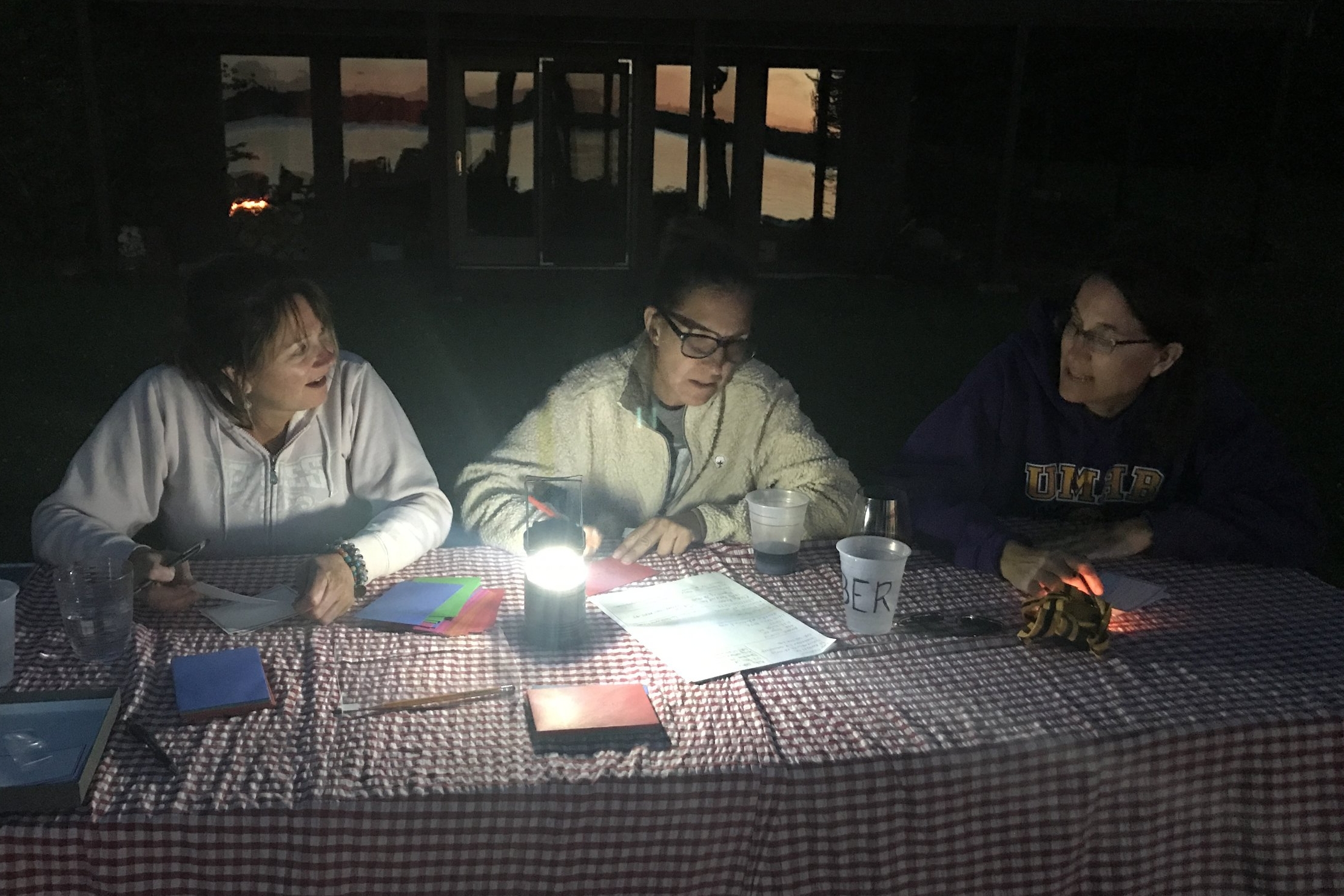 Allows Us To Learn About Ourselves