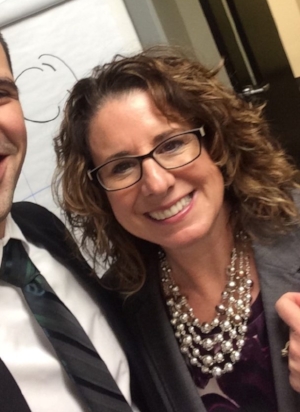 Leadership is your ability to inspire yourself and others to take action towards a positive outcome.
I Listen
I ask lots of questions to understand your goals and your challenges.
I'm quick to assess the dynamics of your opportunity and strategically create a personalized program to drive outcomes for success.
I Create sustainable change
The work we do together will create inspired action for sustainable change.
What you learn about yourself through our powerful coaching sessions will give you clarity for the type of leader you know you can be and a framework for understanding your tendencies for old patterns that get in your way.
Your success is my top priority
To a fault, I will believe more in you than you do.
I'm relentless about bringing your highest potential to fruition. I will partner with you to achieve the success you are looking for and champion your efforts. Let's set some goals and go for it!
My Leadership Coaching Clients Want To:
Grow professionally and personally to achieve career & personal goals with massive impact.

Develop their communication skills to build trust and professional relationships that influence positive outcomes.

Increase performance in measurable areas of customers service, employee engagement, growth and profits.

Develop Emotional Intelligence to gain clarity around the type of leader they are and what, strategically, they need to change to partner with others and create win-win outcomes.
Let's set some goals and dive in!
I've been a Training and Talent Development Manager for over 20 years. Training is great to teach a new skill. But, you and I both know training can only help so much.
Who you are "BEING" as a leader is the clarity I provide and the key to positive and sustainable change.
With my Leadership Coaching, you'll gain valuable insight on how your current leadership approach impacts your performance and what changes we need to explore for a new, desired outcome.
PROFESSIONAL BIO
Deb Seymour is a professionally trained Leadership Coach holding an ACC credential through the International Coach Federation. She has worked in Corporate for over 25 years and enjoys helping people become better than they ever thought they could be.